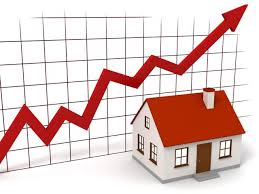 As it gets more and more difficult to upsize due to ever increasing taxation, moving costs and property prices, have you ever considered extending your existing home?
The uncertainty of Brexit in combination with very expensive house prices in Cambridgeshire, have led to some people taking extreme action.
https://www.bbc.co.uk/news/uk-england-cambridgeshire-39490537
This article shows images of a recent housing development just off Water Street, which made national press because Latin graffiti had been daubed on the front of the new properties, apparently in objection to increasing house prices in Cambridge, which have risen by over 50% since 2010; a situation which precludes many local Cambridge residents from purchasing larger properties within the city.
Although house prices dropped slightly towards the end of 2016 they remain around 12 times the average salary of people working in Cambridge. The enormous price tag for moving home in the Cambridgeshire area has increasingly led to homeowners looking to extend their properties, rather than sell them. This provides additional space to breathe in a tough housing climate, or should we say Spatium respiramus, spatium populi.
If you want to consider your options or need help obtaining planning permission, a certificate of lawfulness or prior approval consent for conversion from office to residential use, please do not hesitate to contact us at hello@fullerlong.com or 0808 164 1288 for a no-obligation conversation with one of our experienced team of consultants.