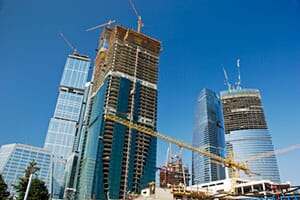 We are here to help you with all elements of the Town Planning system. You will be guided through the entire process by our expert Consultants. We recommend our involvement with your project from its inception as it helps to safeguard against potential problems at a later date, thus saving you time and money.
The key to any successful application is to present the proposal in a way that accentuates its positive aspects whilst at the same time complying with planning policy. In our experience, while planning in inarguably a technically based discipline, politics also have a large part to play in securing some planning consents. Our consultants are experts in managing the dialogue when it comes to presenting projects to committees and members of the public alike.
Whether you are a business or an individual looking to improve or expand your property, Fuller Long can help you realise your very own "grand design".
HOUSE HOLDER APPLICATIONS
If you are looking to enhance your home or property portfolio we are here to help. The pitfalls that exist within the modern planning system can outwit even the most experienced architects and developers. We can help you navigate the complex web of planning bureaucracy so you can use the system to your advantage.
In our experience, even the smallest involvement by a professional Planning Consultant at an early stage can help save valuable time and money as a project progresses.
LAWFUL DEVELOPMENT CERTIFICATE
The Planning System exists to protect your rights. Should you have found that the property you own lacks a formal planning consent, it may be possible to gain retrospective consent through the use of a Certificate of Lawfulness.
We can assess your case to see if it would meet the required criteria. Once this has been established we can then assemble the application and organise the evidence ready for submission.
VARIATION OF CONDITION
Restrictions are often imposed on planning permissions by virtue of conditions. These can often be limiting. Whether you are purchasing a new home, looking to enhance the potential of your business or realise the financial gains of your property, we can provide you with all the information you need to understand the options available to you and advise you on the realistic chances of being able to remove any planning restrictions which may be holding you back.
CHANGE OF USE
If your company is looking for new premises or you are a landlord wishing to make your property more attractive to potential tenants, we are here to support you. Within our network we have the expertise to submit a strong application on your behalf to secure the planning permission you need.
DESIGN & ACCESS AND PLANNING STATEMENTS
As part of our service, we are able to provide you with bespoke Design and Access Statements to support your proposal. These statements are required for some applications and are documents that set out the reasoning behind specific design choices within planning applications. They show that the individual or group applying for permission has given careful thought to how the proposal will impact upon the immediate environment surrounding the building or land, and its practical functionality for those who use it.
We also complete bespoke Planning Statements where required. These are more technical in nature and specifically address how the proposal complies with the Local Authorities' Development Plan.
PROJECT MANAGEMENT
In order to create an application with the best possible chance of success, it is necessary to receive input from professionals from a variety of different disciplines. At Fuller Long, we have the knowledge and experience to be able to take on this pivotal role and effectively manage relationships with external Consultants, Architects and the Council. We can eliminate any stress involved in the application process.
Fuller Long are delighted to have been involved in a recent planning appeal and subsequent

Read more

Fuller Long are delighted to have won an appeal for a new residential extension to a property

Read more

Fuller Long are delighted to have been part of the team who assisted in gaining planning

Read more

Fuller Long has recently worked alongside the Department for Work and Pensions (DWP) on a

Read more