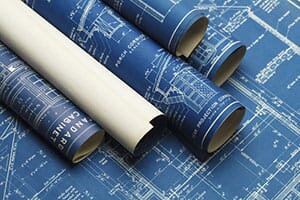 At Fuller Long, we are experts in planning policy and have a wealth of experience in dealing with the Local Planning Authorities so we can offer Pre Planning Advice from the outset of your project. We can guide you through the planning process so you are fully aware of your rights at every stage. Our approach is to present projects to the planners in an affirmative manner, thereby setting the way for future constructive dialogue. We promise to provide you with a tailor made service that has your individual needs in mind. Our expert Pre Planning Advice means we can fulfill your expectations in a timely and cost effective way.
PRE-APPLICATION SUBMISSIONS
For some projects it is recommended that pre-application discussions with the Local Planning Authority are completed prior to the submission of a formal application. We regularly accompany or represent our clients during pre-application discussions. This process is useful as it allows us to engage the Planning Officers early on. This approach is prudent as it is important to have a comprehensive and detailed pre-application submission before potentially paying out for documents and architectural plans needed to support a full planning application.
SITE MEETINGS AND DESKTOP STUDIES
Fuller Long are here to help devise the best strategy needed for you to achieve what your business, land or home needs. We can complete a site visit or desk top study to help advise you of all the information you need in order to make the right decision for your construction project.
MASTER PLANS
Following on from our feasibility research, we can also provide you with a site master plan, advising on the phasing of development proposals and providing a schedule and strategy to inform the overall vision for your land.
PLANNING FEASIBILITY REPORTS
Whether you are purchasing a new home, looking to enhance the potential of your business or realise the financial gains of your property, we can provide you with all the information you need to understand the options available to you.
Pre Planning Advice
If you need a Pre Planning Advisor please contact us via your nearest branch to discuss your needs with one of our consultants, or Call 0808 164 1288 or you can send through the details of your case to hello@fullerlong.com.
Fuller Long are delighted to have been involved in a recent planning appeal and subsequent

Read more

Fuller Long are delighted to have won an appeal for a new residential extension to a property

Read more

Fuller Long are delighted to have been part of the team who assisted in gaining planning

Read more

Fuller Long has recently worked alongside the Department for Work and Pensions (DWP) on a

Read more