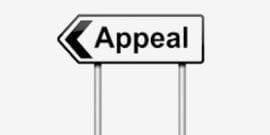 So you have been refused planning permission! Where next?? Fear not, it could be that you are eligible to gain permission through the government's appeal process and Fuller Long is here to help! If your planning application is refused by the local planning authority (LPA) or if they did not determine it within the 8 – 13 week timeframe, then you have the right to appeal against the decision.
Appeals are made to the Planning Inspectorate, an executive agency who independently review your case to determine whether the original decision was correct. The Inspectorate employ a number of contractors who have vast experience in the planning industry from all over the UK. Inspectors are chosen for their high competence, experience and ability to be impartial meaning that they are well qualified to provide a fair review.
The timeframe you have to appeal from the date of the decision notice from the Local Council varies from 12 weeks to six months depending on the type of application you submit. However, the sooner you contact us regarding your case the more effective we can be at preparing a suitable argument.
Appeals are not designed to allow an applicant to submit an adapted scheme; the inspector will only look at the details submitted previously to the council unless special circumstances are proven. We may therefore advise that a submission of a new planning application would be more appropriate than an appeal. If, after a review of the situation, we consider an appeal appropriate we will work to present a case that has been researched thoroughly and draws upon all our knowledge of the planning system.
You can also appeal against enforcement action and decisions regarding Listed Building Consent. Although the process for both is similar to that for a planning application, if an enforcement notice is given you only have 28 days to appeal from the date of issue.
If you are in doubt over what options you have in regards to an appeal, please contact one of our consultants for a no obligation conversation over your potential options on 0808 164 1288.