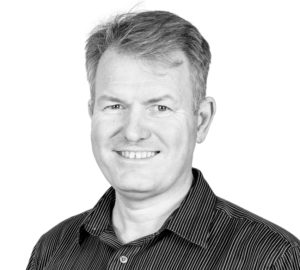 As a former Development Manager, Richard has detailed knowledge of the requirements for for a wide range of development projects. This provides him with the expertise and ability to develop a project from inception to planning permission.
Richard is a Chartered member of the Royal Town Planning Institute with over 20 years experience in Development Management with local planning authorities. Richard particularly enjoys dealing with schemes in Green Belt and Areas of Outstanding Natural Beauty and also spent a year working in the planning system of Victoria, Australia.

He has a wide understanding of the development process and this helps him find positive outcomes and solutions throughout the pre-application and application processes. He is tremendously effective at negotiating and engaging with community groups as he can call upon his experience.
Richard joined Fuller Long in 2015 as he was seeking a new way of working. With an ever increasing focus on managing people and not planning in his role at a Local Authority, he wanted to to take control of his career.
He says "After working in local authority for many years, I was keen to become a freelance consultant to allow me to focus on planning work rather than managing people. Joining Fuller Long provided me with the marketing and administration support to help establish myself and build a client base".
Given Richard's experience he is able to help with a wide range of planning areas, with no limit to the type of cases he has come across throughout his career.
In recent months Richard has enjoyed success gaining permission at appeal for two storey side extensions in Elmbridge. Read the inspector's reports here:  
https://edocs.elmbridge.gov.uk/IAM/IAMCache/2649029/2649029.pdf
https://edocs.elmbridge.gov.uk/IAM/IAMCache/2762318/2762318.pdf
To discuss your requirements with Richard, please call us on 0808 164 1288 for a no-obligation conversation.